Meet the Carr Winery Team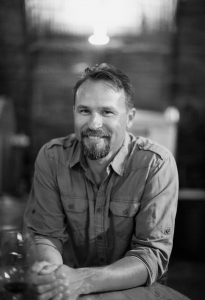 Ryan Carr
Owner / Winemaker / Grower
Ryan is the owner, winemaker and grower for Carr Vineyards and Winery. He has spent the last 20 years making sure that he and his team produce the best grapes and wine in Santa Barbara County. His daily routine consists of waking up at 5:00am, driving to the Santa Ynez Valley, visiting each vineyard and getting his crews started for the day, then coming back to Santa Barbara to check on the wines and visit with customers.
Jessica Carr
General Manager / Sales
Jessica is the General Manager and Sales Director for Carr Vineyards & Winery. She began working with her husband, Ryan Carr back in 2005 after leaving the event business. Over the years, she has assisted in growing the winery and the distribution section of the business. You will typically find her at the winery in Santa Barbara or on the road selling wine to the best restaurants in California.
Jennifer Nielsen
Account Manager
Jennifer was born in Tennessee and her passion for wine led her to Santa Barbara, California where she landed a job at Carr Winery. Jennifer has been working with Carr Winery for over 9 years in many aspects of the business and recently took on a new role as Account Manager for Ventura County.
Chris Wright
Cellar Master and Vineyard Worker

Chris has a tremendous amount of wine knowledge, as he was previously a wine buyer at a local restaurant for over 15 years. Chris has always been interested in the vineyard side of the wine business, so when Ryan had an opportunity for him to drive the truck during harvest, he jumped at the opportunity. Chris helps us in many aspects of the business including vineyard maintenance, harvesting, winemaking and bottling. He also produces his own wine label called Oralé in extremely limited quantities.

Jose "Chava" Quintero
Vineyard Forman
Chava has been working with Carr Vineyards for over fifteen years as our Vineyard Forman.  He has assisted Ryan in planting over 200 acres across Santa Barbara County and helps with all aspects of vineyard management including planting, pruning, harvesting and managing the vineyard crew.

Angel "Pup" Carr
Jr. Security Guard in Training
Angel is a Rottweiler/German Shepherd puppy that Ryan and Jessica brought home over Christmas 2015.  She looks forward to spending her days at the vineyards with Ryan learning all about Vineyard Management and relaxing in the tasting room greeting our guests at the door with a big smile and a wagging tail.